Affiliate Lab Review…
…a Quick SnapShot:
EFFECTIVENESS
USEABILITY
SUPPORT
PRICE

Summary:
Top level affiliate marketing courses are hard to find.

I've been through Affiliate Lab with a fine tooth comb…

…this course is one of the best on the market.
If you're serious about becoming a successful affiliate marketer…
If you have a BURNING DESIRE to crack the secret code (not actually a secret code) to building profitable affiliate sites…
…you've just come a long way to achieving your goals.
Because you've tracked down Matt Diggity's Affiliate Lab.
One of the few (the very few) affiliate training programs that can unlock the affiliate marketing world for you.
Affiliate Lab goes deep enough for pros, but is perfect for beginners too, because it explains everything in detail, no stone left unturned!
Affiliate Lab – Key Info
| | |
| --- | --- |
| 📣 About | How to create, grow, and sell profitable affiliate sites. |
| 💰 Price | $997 ($200 discount sometimes available). |
| ✅ Pros | Breadth and depth of training is outstanding. |
| ❌ Cons | Volume of course material could be overwhelming. |
| 🥇 Opinion | Outstanding affiliate training from the very best. |
Sound good? Great!
Let's crack on with this review…
Who Even Is Matt Diggity Anyway?

Think kind of like the Han Solo of SEO, but without the Millennium Falcon…and maybe a little geekier.
In the world of affiliate marketing, SEO, online lead generation, you'd be hard pushed to find anyone with higher level skills.
I could bang on endlessly about this guys online marketing achievements but to save time just go check out his 'About Me' page on Diggity Marketing.
Luckily for you and I, Han, sorry! Matt, decided he didn't want to keep his extensive knowledge to himself…
…he decided he'd like to share it, with anyone prepared to invest time and money in themselves.
And that is why Affiliate Lab exists and is available for you to buy.
So with that said…
…let's now tear this course apart, inside-out and back-to-front.
Affiliate Lab by Matt Diggity
Is this affiliate training worth investing your time and money in?
Does it deliver on what they say it can?
In case you're not certain, this is what it claims to deliver:
"Get a proven, test-backed blueprint for ranking, monetizing and flipping high-competition affiliate websites".

Affiliate Lab
Here's the Deal:
Product/Program: Affiliate Lab
Product/Program Owners: Matt Diggity
Opportunity: "The only course you will ever need to rank, earn and flip websites".
Price: $997
View: Affiliate Lab's Info Page
Use my Affiliate Lab affiliate link if you want get to get $200 off! (limited offer)
Affiliate Lab – What's Inside?
Jeez, there is a lot inside this training program.
So let's start with a simple overview of the whole course and how it's structured.
Affiliate Lab is a six course bundle, and when you sign-in…
…this is what you're going to get:
The Affiliate Lab (Core Program)
Website Flipping Masterclass
The Beginner Lab
The Truth About Penalties
Outreach Masterclass
The Affiliate Email Marketing Masterclass
Checklists & SOP's (supporting downloadables)
The Affiliate Portfolio Playbook
That's a big bundle of stuff.
It's the core Affiliate Lab program that you've paid for…
…this lot is really a bunch of bonuses:
High quality, high value bonuses.
We'll come back to these later, after we've looked inside the core program.
The Affiliate Lab (Core Program) is split into the following 8 modules:
1. Introduction
5. Technical Audits
2. Niche Selection
6. The Kitchen Sink
3. Onsite SEO
7. The Authority Site Module
4. Offsite SEO
8. What's Next
Inside these 8 modules you'll find a whopping 152 video lessons in total.
These lessons cover pretty much everything you need to know to get your own successful sites up and running.
Let's take a look at each of the modules one-by-one…
---
Module 1 – Introduction
This opening module explains how to get the best out of the course and introduces you to Matt Digitty and his approach to building successful niche and authority sites.
This is a great high-level view of the affiliate business opportunity and what to expect from the course.
Introduction and Welcome Video (11:07)
The Most Important Lesson in this Training (5:16)
How to Join The Lab's Facebook Group (0:46)
How to Speed Up Videos (1:20)
The Six Figure Flipper Club (1:58)
Medic Buster Update
---
Module 2 – Niche Selection
This module is all about niche selection and Matt Digitty covers it in remarkable depth. Get your niche selection right and you have laid the foundation on which you can build success for years to come.
This section is massively important and not to be underestimated. If you choose a stinker of a niche, you may do everything else perfectly, but still not see results.
Learn this module inside-and-out, and apply the knowledge being given to you in choosing a winning niche.
Introduction to Niche Selection (3:16)
Niche vs Authority Sites (5:27)
Niche Hunting (13:04)
Niche Grading Tool (24:34)
Why We Don't Use Amazon (4:35)
How to Find Non-Amazon Affiliate Programs (12:03)
---
Module 3 – Onsite SEO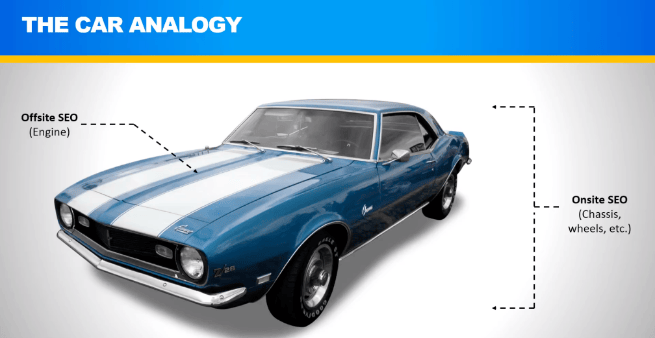 Between this Onsite SEO module, and the following Offsite SEO module, you basically have a standalone, full-stack SEO course that Matt Diggity could sell for the price of Affiliate Lab.
This is top-level, hard-to-find SEO knowledge, all relentlessly lab-tested, field-tested and fully-proven by the time it gets into your hands.
I have been through this full module multiple times now and I never fail to be amazed at the depth of knowledge being shared within it. I know it probably sounds like I'm fan-boying but this is genuine quality.
Domains and Hosting (3 videos)
Keyword Research (6 Videos)
Site Architecture (4 Videos)
Content Building (7 Videos)
Site Building – Single Page (8 Videos)
Site Building – Site Wide (12 Videos)
Onsite Optimization (10 Videos)
Featured Snippets (3 Videos)
Affiliate Links (3 Videos)
Conversion Rate Optimization (11 Videos)
Website Maintenance (5 Videos)
---
Module 4 – Offsite SEO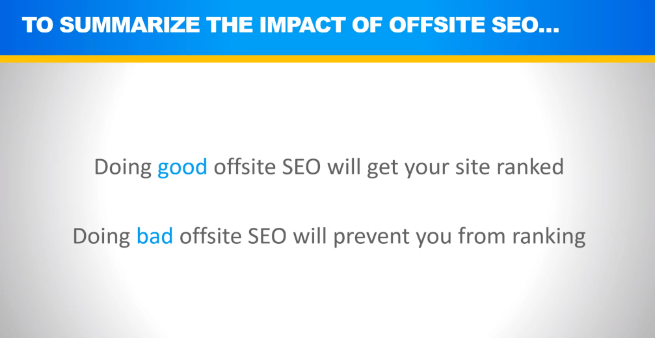 Quite a few affiliate courses totally avoid this subject. probably because what we're really talking about here is building backlinks to your site…and Google says that you shouldn't really pro-actively build backlinks.
As a personal experiment, I have tried launching new sites without any kind of offsite SEO strategy…and all I'll say is the results aren't for sharing…'cos they ain't pretty!
In this module, Matt Diggity gives you his exact link building strategy blueprint.
Creating a Google Persona (3 videos)
 Social Fortress Creation (8 Videos)
Anchor Text Analysis (3 Videos)
Local Citations (3 Videos)
Social Signals Building (2 Videos)
The Bulletproof Backlink Strategy (12 Videos)
Optional – PBN Link Building (5 Videos)
---
Module 5 – Technical Audits
This was definitely not my favourite module to go through, because I'm just not an 'auditing' type of person. Sometimes though, the only way to figure out the best way forward for your site is to put it through a rigorous audit.
But as an affiliate marketer, sometimes this just has to be done, so you might as well learn how to go about it properly, and this section shows you just that.
Google Search Console (7:46)
Negative SEO (7:33)
Technical Onpage & Offpage Audits (11:22)
Selecting a PBN Vendor (6:55)
---
Module 6 – The Kitchen Sink
'The Kitchen Sink' is a troubleshooting guide to help you resolve some of the issues you may face once you have your authority site up and running.
Matt Diggity goes through a number of tactics you can deploy to get your site unstuck, in the event you're not getting the results you believe you should be getting.
I love this module and have used most of the tactics taught, to very good effect. But, it's going to be of most use once your site has been going for a little while.
When Sites Get Stuck: The Kitchen Sink (2:26)
Site Size Explosions (8:09)
The "Set Up" Technique (4:34)
Content and Mark-up Injections (4:15)
The Nitty Gritty (3:14)
---
Module 7 – The Authority Site Module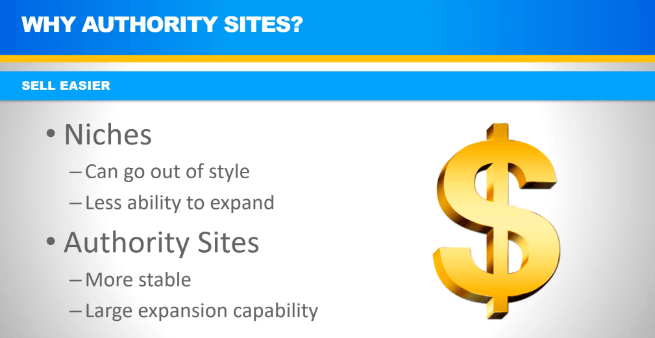 Here you are introduced the concept of creating authority sites, over niche sites.
Whether you build a niche site or an authority site, the process is pretty similar. At the end of the day, an authority site is really just a grown-up niche site.
But there is a very important lesson here, and that is to be careful not to choose to narrow a niche when you are getting started. You want to go for a niche with room to grow into, so that you are able to progress your site into 'authority' territory.
Here's a simple example: You may know a lot about BMX wheels and be considering building a site called something like 'thebmxwheelgirl.com'. You've pretty much limited yourself here to only ever being able to produce content about BMX wheels. But, if you built a site called maybe 'thebmxgirl.com' you could still start out only writing about BMX wheels, but you have left the door open to go into all things BMX.
Building Authority Sites (5 videos)
Backlinks for Authority Sites (2 Videos)
What to do When you Hit Authority Mode (3 Videos)
---
Module 8 – What's Next
In Closing (3:19)
Scaling Multiple Affiliate Sites (18:47)
---
As you can see, Affiliate Lab is stacked full of quantity.
But is it equally stacked full of quality?
You bet it is! Serious quality.
And if you haven't already found out for yourself…
…that is a hard thing to find when it comes to affiliate marketing courses.
A Few Of The Best Bits
There are a few things that you have to know if you want to get good at affiliate marketing:
1. Niche Selection
If you can't find and analyse profitable niches, you are dead in the water before you've even started.
Affiliate Lab covers this area in massive depth and includes the LeadSpring Niche Grading Tool…
...so that you can select your niche based on profitability and rank-ability. Not guesswork.
2. SEO
Unless you're happy to pay for all of your traffic, you're going to need to get pretty decent at SEO.
Matt Diggity is one of the best SEO's there is.
This course is stacked full of both onsite and offsite SEO techniques…
…so that you can beat your competition to the top ranking positions organically.
3. Backlinks
Ahhh, the bane of every affiliate marketers life.
But you're gonna have to do it if you want to rank on the front page of the SERP's.
Can you believe that a ton of affiliate programs totally ignore this whole area?
Affiliate Lab does not.
Within this course you will find 12 dedicated videos inside 'The Bulletproof Backlink Strategy' module.
On top of that, you've also got a whole bonus course called 'Outreach Masterclass'.
Outreach Masterclass covers just about everything you will ever need to know about getting backlinks through outreach.
Get powerful backlinks and you will build yourself a powerful, profitable site.
There's other important stuff obviously, but get these three key skills right and you will be in good shape.
FAQ's
Is Affiliate Lab good for beginners?
Definitely. There is a whole 14 video module totally aimed at absolute beginners. Affiliate Lab is a genuine full-stack course that can take you from total newbie to advanced niche/authority site owner.
Does Affiliate Lab teach you how to find a great niche?
Yes, there is a big focus on being able to find and select a suitable niche. You are also given a proven niche grading tool to help with uncovering the best opportunities.
Does Affiliate Lab teach how to progress from a niche site to an authority site?
Yes. There is a big focus on this area. Building authority sites is Matt's focus and his knowledge of how to make this progression really comes cross within the course.
Does Affiliate Lab teach how to produce content that will rank in Google search?
Absolutely. There are 7 videos inside the 'Content Building' section all totally dedicated to producing and publishing quality content that stands the best chance of getting ranked well in the SERP's.
Does Affiliate Lab have a community forum or private Facebook Group?
Yes, the course includes access to a private Facebook Group.
Does Affiliate Lab have an example website I can check out to see how to go about things?
Yes, there's a really useful niche site that the course uses as an example. This was perfect for me as I tend to learn better by reverse engineering.
Does Affiliate Lab show how to generate improved affiliate commissions from existing content?
Yes. There is an entire section of the course all about Conversion Rate Optimisation, which is basically how to generate more income from existing content. This a great module that I learnt a ton from.
My Favourite Stuff
1. The Kitchen Sink
I've been doing affiliate marketing for a few years now and I have found a ton of value all the way through this course.
But when it came to this module, I was finding out stuff for the very first time.
Most site owners will at some point experience one or more of their sites getting stuck just short of page one on Google.
It's frustrating.
You look at all the SEO metrics and you just can't understand why your content isn't completely smashing it, 'cos it should be.
Well guess what, it's time to throw the kitchen sink at it.
And these five videos tell you exactly how to go about it.
I would have paid the cost of the full course for this one module.
2. Scaling Multiple Affiliate Sites
Quite simply, how to build your affiliate empire while maximising your time and money along the way.
Matt shares the strategy he currently follows for building and flipping his site portfolio.
Gold-Dust!
And gold-dust that I have gone back and watched again and again.
Any Up-Sells?
Nah, none. Pretty unusual when it comes to online courses.
What would they have left to sell you though?
They've pretty much piled everything they could have up-sold into the course bundle.
Affiliate Lab Review – Wrapping It Up
Affiliate Lab is a top course if you are…
Trying to find an all-in-one affiliate marketing, niche site and SEO course;
Looking for highly-actionable affiliate strategies and tactics;
Interested in scaling your existing business and potentially flipping your site/s.
In a world full of BS and shabby online courses, this training program blows the mould to pieces.
Everything you need to know…
…so that you can establish and run (and flip if you like) your own affiliate sites, is given to you in this course.
Nothing is held back.
My Experience: 9/10
Do I care whether you go with Affiliate Lab or with someone like WA or the SFM?
Yeah I do actually.
I've been all the way down the road with those kind of 'business-in-a-box' systems.
And it didn't get me anywhere I wanted to be.
I hate seeing aspiring affiliate marketers make the same mistake as I did.
If you've got the work ethic and the desire to succeed, couple those two things with Matt Diggity's course…
…and I reckon you've put yourself ahead of 99% of people looking to get into affiliate marketing.
Got Any Questions About Affiliate Lab by Matt Diggity?
Hit me up, I'd love to hear from you, whether your experience has been good, bad or indifferent.
Just sign-up to thedoublethink email group in the box below.
Once you receive the welcome email from me, you'll have my contact details so you can email me your questions directly.
I usually try to reply within 24 hours.
If you stumbled upon this article pretty early in your affiliate marketing fact finding mission…
…why not take a read of an earlier article on this site, all about affiliate marketing and how it works.
P.S.
If you want to find out more about the proven industry secrets you'll learn inside Affiliate Lab, take a quick read of this page on Affiliate Labs own site.
And if you're ready to fast-track your affiliate marketing success right now…
…sign-up via my affiliate link…to get a $200 discount off the cost of the course…so long as this limited offer isn't sold out!
Want More Stuff Like This?

Straight To Your Inbox
Then sign-up to thedoublethink free newsletter and get strategies I only share with subscribers...for free!
Thank you for subscribing.
Something went wrong.