Last Updated on March 2, 2022 by andrewtk
Want to start an Amazon-based business?
Well, then stick around, because there are seven great Amazon business opportunities to get you going right here.
Finding the right one isn't difficult, and when you do, you can jump right in.
Here we go!
Why Amazon Is An Excellent Option
Before we get to the nitty-gritty of these Amazon business opportunities, let's look at why Amazon is a sound business option.
The numbers don't lie.
Amazon is the largest and most successful online marketplace on the planet, reporting worldwide revenues of $469.82 billion in 2021 and over 180 million monthly visits.
Its astounding success has created a mass of business opportunities across all industries, especially for entrepreneurs looking to claim their share of the pie.
If you're interested in starting your own business in 2022, you could enjoy great success by building a business that relies on the services of the world's number one online retailer.
Amazon offers business opportunities that suit every industry and budget.
Here's what you need to know!
7 Top Business Opportunities With Amazon
#1. Start An Amazon FBA Business
This is one of the simplest and most profitable ways to start a business using Amazon's services.
FBA stands for 'Fulfilled by Amazon', and that's exactly how this model works.
Amazon FBA sellers sell physical products through the online retailer, without having to stress about shipping or storing the products themselves.
FBA is an extremely popular business opportunity because it minimizes startup costs while offering significant products.
Once you choose a well-performing niche or products that are especially profitable, you only need around $500 for your initial inventory.
#2. Start An Amazon Handmade Business
Almost everyone knows about Etsy. But did you know you can set up a similar business model using Amazon too?
Amazon Handmade is a platform for selling handmade and artisanal products.
This method offers the exposure of Amazon's platform, while still allowing you to sell your own self-made products.
If you want to get started selling with Amazon Handmade, you need to fill out an application, choose to handle fulfillment yourself or to let Amazon deal with it through FBA, and then start making sales.
It's as simple as that.
Amazon Handmade gives you access to far more buyers than platforms like Etsy, but remember the seller fees are higher.
The larger market does compensate for this additional cost in most cases.
#3. Start An Amazon Printed Merchandise Business
Customisable printed merchandise is a fantastic way to make money with Amazon.
The retailer even has a dedicated Print on Demand platform, on which you can remotely print your designs onto merchandise and sell the merchandise online.
This is another business opportunity that's super easy to take advantage of.
And the good news is that you don't even need to create your own designs!
You can hire a freelance designer to create designs for you and have them printed on the items of your choice.
#4. Start A Self-Publishing Business On Amazon KDP
Amazon has its own publishing service called KDP or 'Kindle Direct Publishing'.
It's one of the longest running Amazon business opportunities.
You can use the platform to publish hardcovers, paperbacks, and eBooks, and all you need to do is provide the book's content and cover images to do this.
This business opportunity has an especially low startup cost, requiring little to no money to get started—and you don't even have to be an author either!
You can easily hire a writer on Fiverr or Upwork and pay them to write your book's content on your behalf, and then hire a graphic designer to create an eye-catching physical or digital cover for your book.
The first step to self-publishing on the Kindle Direct platform is to perform market research, choose your niche, and plan your book or eBook.
Next, write your book or have it written on your behalf, and then have it titled, proofread and edited.
Have a designer create a cover for it, or do so yourself using the many design services available on the web.
Select a price, upload your book to the platform, write a catchy description, and start selling your publication.
It couldn't be simpler.
If you're on a tight budget, you can lower your expenditure by writing your book yourself and designing the cover using a simple graphic design service.
The cover is a crucial factor in selling your book, so it's recommended to hire a designer if you can afford to.
Remember, if you don't know the difference between your and you're or when to use an apostrophe, you can have your book professionally edited to ensure you sell as many copies as possible.
#5. Start A Product Photography Business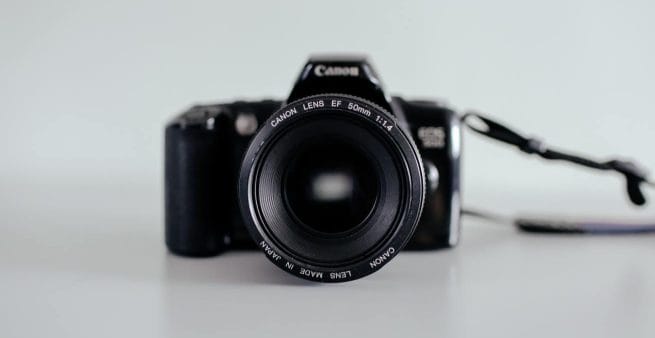 There are many ways for novice and freelance photographers to make money online, and using Amazon services is one of the best.
If you've got a knack for product photography and creative product display, it's easy to start up a product photography business through Amazon.
There are thousands of Amazon sellers that don't have the skills or resources to take their own product photographs or hire professional photographers.
You can meet this demand by using your own photography gear to take eye-catching product photos for rates that most sellers won't be able to refuse.
The startup costs for this business model are minimal, and considering how many sellers are on Amazon at any given time, you can stand to make great money from this business model.
#6. Start An Amazon Dropshipping Business
Dropshipping is an extremely popular business model in 2022.
Better yet, there are many different ways that you can start a dropshipping business through Amazon.
Some business owners dropship from Amazon to eBay, and others dropship products from their own homes by doing FBMs or using fulfilled by merchant models.
Others still choose to dropship from wholesalers using the Amazon platform.
If you aren't keen on the Amazon FBA method, dropshipping gives you more control over the shipping process while still giving you access to all the perks of the Amazon platform.
#7. Start An Amazon Delivery Partner Business
If dropshipping isn't for you, consider this: Amazon delivers vast volumes of packages every day, week, and month of the year.
You can help to fill this demand by starting up your own Amazon package delivery business.
This business model is known as the Amazon Delivery Service Partner program, or Amazon DSP program for short.
One of the great aspects of this business model is that you can scale it according to your own individual resources.
If you have a full fleet of delivery drivers, you're welcome to start a thriving Amazon package delivery business.
If you only have a few of your own personal vehicles, you can still make good money doing smaller scale delivery runs too.
The startup expenses for this model average out at around $10,000, according to Amazon, depending on your approach.
The average entrepreneur will manage between 20 and 40 leased Amazon delivery vehicles and a team of drivers that deliver packages throughout the year.
This business model can be set up with Amazon directly, but it's important to have the right resources at your disposal before you dive in.
Amazon has very demanding delivery schedules, and your fleet and team need to be up to the challenge 7 days a week.
Make Amazon Your Business
There are many different business opportunities with amazon that you can take advantage of, either by partnering with Amazon or by using their services wisely.
The business models listed above make ideal startup ideas or even side hustles that help you profit from the success of the world's largest online marketplace.
If you're looking for business opportunities with low initial costs or you want to go all in and establish a thriving full-time company, designing a business around Amazon's services can be highly profitable…
…no matter where in the world you may be!
Plus, with Amazon displaying incredible growth year on year, you can expect your Amazon-aligned business to grow exponentially in the future!
Want More Stuff Like This?

Straight To Your Inbox
Then sign-up to thedoublethink free newsletter and get strategies I only share with subscribers...for free!
Thank you for subscribing.
Something went wrong.