If you've hit my site before now, you're probably already aware that I hate a two things a lot…
…bullshit, and fluff.
And considering that I spend a lot of my working life reviewing online courses…
…you won't be too surprised to find that I also spend a lot of my time in a furious rage. Kidding, kidding, I really don't.
I'm delighted to say though, that when it comes to BS and fluff, Azon University 2 is super-low on both counts.
That makes me happy, I hope it makes you happy also.
Starting Your Own Amazon FBA Business
Where to start?
There's a lot to it.
You could try learning all about what to do from a few good books, but that's going to take you ages.
You could try learning it all from blogs and podcasts.
But that will still leave you having to map it all out, trying to figure out what to get done and in what order.
You're obviously giving serious thought to signing-up with an Amazon FBA training program.
For what it's worth, I think you're on the right path.
There's a lot involved in setting up and running a successful Amazon business.
Getting some high-quality training is going to save you a ton of time and help you avoid some pretty big potential pitfalls.
Azon University 2 – Is It The Right Course For You?
Is the training worth spending your money on?
Does it deliver what is promised? In case you don't know, this is what's promised…
You're Just 28 Days Away From Owning A Profitable Amazon Business And Freeing Yourself From "Job" Slavery!
Azon University
A pretty big claim…can they deliver on it?
I've just spent a ton of hours going through this course, inside-out and back-to-front.
And here's what I think…
Azon University 2 – My Review
If you've already been doing some digging into this course you will know that it is run by two brothers, Josh and Shimmy Morris.
These guys maybe don't have the long track record as some other FBA program owners out there.
But don't let that put you off, because what they do have, is experience in establishing a successful Amazon FBA business in the current competitive Amazon environment.
They've also put together a course that is comprehensive, high-quality and of crystal clear clarity.
And here they are, just in case you want a look at them…
Now let's take a look at what's inside their course…
In broad outline the training is divided into six weekly modules, plus four bonuses.
There are a few introductory videos, followed by six weekly modules in the core program:
Module/Week 1: Product Profits

Module/Week 2: Golden Suppliers

Module/Week 3: Your First Amazon Page

Module/Week 4: Amazon Seller Central

Module/Week 5: Welcome to the Sales Avalanche

Module/Week 6: Welcome to the Top 1%
And these are the bonuses:
Bonus 1: One-2-One Coaching

Bonus 2: The Mindset Module

Bonus 3: Azon University Mastermind Group

Bonus 4: Bi-Weekly "Win, Learn, Act" Bootcamp Calls

The Azon University 2 program is shot across 84 videos, plus a handful of PDF's…
…which is a fair amount to get through.
But, it's all broken down really well and presented in an easy to follow structure.
If you want the deep detail as to exactly what's inside each module, here you go (or just skip all the way down to my course wrap-up if you prefer):
Welcome To Azon University 2
(click image for larger view)
Millionaire Mindset Makeover
(click image for larger view)
Week 1: Product Profits

(click image for larger view)
Week 2: Golden Suppliers

(click image for larger view)
Week 3: Your First Amazon Page

(click image for larger view)
Week 4: Amazon Seller Central
(click image for larger view)
Week 5: Welcome To The Sales Avalanche

(click image for larger view)
Week 6: Welcome To The Top 1%
(click image for larger view)
The Library
(click image for larger view)
As you can see, Azon University 2 is not short on content.
But is the content high quality?
Yeah, in my opinion it really is.
And as I'm sure you're coming to realise…
…that's not an easy thing to find when it comes to online courses.
A Few Of My Favourite Bits
I think I've already mentioned that I love how well laid out and easy to follow this course is.
And there's good reason why I value this strength so highly:
There is a lot to setting up an Amazon FBA business properly, it's pretty involved.
So you want your Amazon course to make the whole process easier, not harder, for you to navigate.
You would be surprised just how many courses manage to only muddy the waters.
These guys add clarity, they make it all pretty straightforward by providing clarity.
That big important thing aside…
…there's some stuff inside Shimmy and Josh's program that can seriously ramp up your success:
1. The Steps of Creating an Amazon Business
I don't know about you, but whenever I start something totally new, I want to try and figure out, as quickly as possible, how the whole thing fits together, well…
…done for you, with this excellently thought out video.
2. Finding Competitors EXACT Suppliers
Found a product you think will perform well for you?
Follow this video tutorial to find out how to pin-down the exact supplier your competitor is sourcing it from.
This will save you time, serious time.
3. One-To-One Coaching (Bonus #2)
Now this is valuable for anyone just starting out.
This is run by direct email access to Josh and Shimmy.
Personally I prefer email rather than a call for this sort of thing.
Because you get to ask the exact question that is on your mind…and get an exact answer to that question.
Sometimes on a call, you don't always manage to communicate the precise thing you need an answer too.
What About Up-Sells?
There are a few up-sells that you might want to take advantage of.
The good news is that you don't get battered with up-sell pitches…
…and you don't need them to make your FBA business work.
They're more 'bells-and-whistles' type stuff that you might want to add on once you're making money.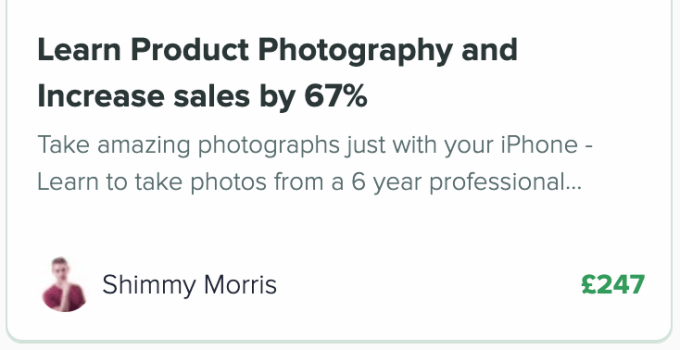 As you can see, not essential stuff when you're starting out.
But great skills to hone once you're getting some traction.
Azon University 2 Review – Wrapping It Up
This course is incredibly clearly put together…
…so that you don't get stuck wondering whether you're doing the right things at the right time.
And it's not just well structured.
This course covers all the areas you will need.
Got Any Questions About Azon University 2?
Drop me a line, I'd love to hear from you, whether your experience has been good, bad or indifferent.
Just sign-up to thedoublethink email group in the box below.
Once you receive the welcome email from me, you'll have my contact details so you can email me your questions directly.
Want More Stuff Like This?

Straight To Your Inbox
Then sign-up to thedoublethink free newsletter and get strategies I only share with subscribers...for free!
Thank you for subscribing.
Something went wrong.