What is a blog and how does it work?
What makes a blog a blog, and not just a website?
How is blogging different to affiliate marketing? Or are they the same thing?
How does blogging work?
Let's cut through all of these questions and more, by adding some clarity, and really finding out exactly how blogging works.
And to do that, let's start at the very beginning…
What Is A Blog And How Does It Work?
You probably know this already, but seeing as this article is all about exactly how blogging works, let's cover it off…
…'blog' is short for 'web-log', which at the very beginning of the internet, was the word used to refer to an online journal.
A blog is a website, or part of a website, that consists of regularly updated content about a chosen topic.
The content on a blog tends to be in the form of written articles on individual pages called blog posts.
The homepage of most blogs is usually made up of a collection of these posts, shown in reverse chronological order.
Nowadays, the content of a blog post often includes text, images, video and GIFs.
Most blogs, but not all, are made publicly accessible, and when this is the case, anyone can potentially find the blog through search engines, social media etc.
Blogs are usually established on platforms dedicated to the building and sharing of blogs, such as WordPress, Blogger and SquareSpace.
What Is Blogging?
Blogging is different things to different people.
It can be fun, it can be emotional, it can be invigorating, or even draining.
It depends what you are blogging about and what your purpose as a blogger is.
One blogger blogs about learning to play the guitar.
Another blogger blogs about climate change.
These two are probably in a very different mental space when they sit down to start writing.
But, I guess, blogging is always the written expression of your thoughts and feelings, conveyed in your own unique way.
What Is The Difference Between A Blog And A Website?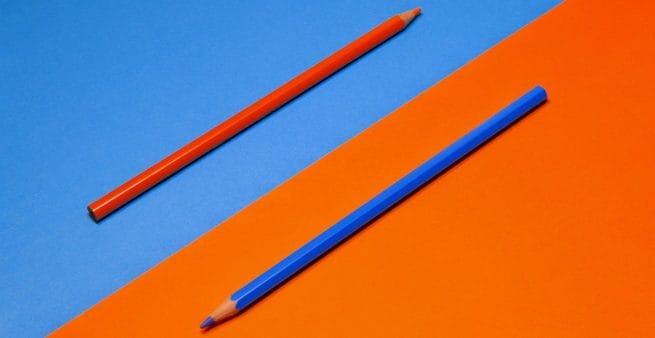 A blog, a website…is there any difference?
People tend to use the two terms interchangeably, so it's not surprising that we're starting to think of them as one and the same.
Try to think of it like this…
Websites, that is to say, non-blogging websites, are generally updated with fresh content much less frequently than straightforward blogs.
Blogs are often updated on either a daily, or at least weekly, basis.
It's also the case that when blogs add new content, it is usually around a central topic, and is usually informational in nature.
Here's a couple of examples that will hopefully shine a light on the differences between a blog and a website:
This is a 'blog' about woodworking: PaulSellers.com
This is a 'website' about woodworking: WoodWorkerExpress.com
Hopefully you are able to see quite a difference between the two examples above.
Also, blogs tend to promote discussion. So you will notice that more often than not, the 'comments' section of a blog will be turned on. Websites often, but not always, have comments turned off.
How Blogging Works?
If we compare a website to a blog, we can see that blogs tend to have a more structured way of organising and presenting informational content.
A blog will usually have their content organised in either some, or all, of the following ways:
Posts – Published regularly around the central topic on a blog-roll containing all posts. The most recent being at the top.
Pages – Less regularly updated, more static content.
Categories – Blog posts are organised into categories to make it easy for readers and search engines to find them.
Tags – Used to sub-divided content that is already categorised.
Menus – Links to static pages to enable better site navigation.
As we mentioned a little earlier, most blogs are built on platforms built with blogging sites in mind.
What Is The Purpose Of A Blog?
When blogs first became a thing, people mainly shared personal experiences and information about their interests.
Nowadays the purpose of blogs is more varied.
Many people still start a blog for personal reasons, while some start blogging to educate and inform, or to draw attention to a cause. Others blog about a very specific topic to build a professional online presence.
You can blog to help people, to make people happy…or you can blog to annoy people, and make them angry…and just about anything in between.
What Kinds Of Blogs Are There?
The kind of blogs that people run is ever increasing.
These are some of the most common kinds of blogs:
Hobby Blogs / Blogging for Fun
Sending a Message / Promoting a Cause
Skills Sharing
Promoting Expertise
For Business / Brand Building
Blogging for Profit
Blogs can sometimes be focused on a single topic, and sometimes they have a broader scope with a wider range of themes.
Some of the most common blogs focus on topics such as:
Food and Cooking
Health and Wellbeing
Parenting
Dating / Relationship Advice
Home Decor
Celebrity Gossip
Career Advice
This is just a tiny sample of some of the most popular blog topics out there right now.
The potential topics are almost endless, and they are increasing every day.
What Should You Blog About?
Well, it all depends!
What you should blog about is going to depend on what you want from your blog.
Do you want to blog for fun? Or to promote a noble cause?
Or, do you have at least one eye on making money from your blog?
If it's for fun, or for a cause…go right ahead and choose your passion and get blogging.
If you want to make good money from your blogging…choose a niche based on market factors.
To make money blogging, you will need to choose a lucrative niche, targeting a high-value online audience.
If you should be lucky enough to have a passion that is also in a lucrative online niche, happy days, what are you waiting for?
As a starting point, here are a few questions you can ask yourself, to start figuring out what you might blog about:
What are your interests?
What are your values?
What makes you angry?
What skills do you have?
What are you knowledgable about?
How do you want to develop as a person?
A starting point. That's all these are meant to be.
Simply use them as the catalyst, the beginning of a pathway that may turn out to be worth following.
What Makes A Good Blog?
From the readers point of view, a good blog is an engaging blog.
By engaging your readers, you create a connection with them.
And when you create a connection, those readers will keep on returning to your blog.
You will maximise your chances of creating an engaging blog by following these broad pointers:
Take the time to select your niche well;
Define who your ideal reader is (your customer avatar);
Research new content properly;
Be original;
Add value;
Be honest;
Be yourself.
A good blog is able to communicate both clearly and expressively, and in so doing is both informative and entertaining…that's what makes a good blog that is worth reading!
What Is A Blogging Platform?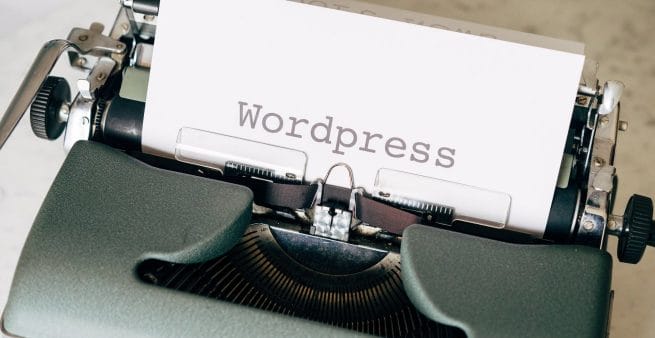 A blogging platform is a web-based software service that enables users to create and publish online content in the form of blogs.
Blogging platforms enable blog owners to categorise and tag content, making it easier for the blog users to navigate around topics.
There are a few blogging platforms available, both paid and free, such as these:
WordPress.org
WordPress.com
BlogSpot by Google
Medium
SquareSpace
WordPress.org is the most popular by a huge margin, because it gives bloggers and website owners complete control over their sites.
Also, WordPress.org is updated regularly, which ensures that site owners always have access to the most up-to-date industry features.
Anyone can start a blog on WordPress.org in just a matter of minutes.
Can Anyone Start a Blog?
Yes, absolutely anyone can start a blog.
But running a successful blog for many years is another matter…not anyone can do that.
If you select your niche well, produce high-quality content on the regular, learn some SEO and promote your blog in the right places, there's no reason why you shouldn't be able to produce a super successful blog.
Profitable blogging nowadays involves writing, making videos, possibly podcasts as well, managing social media channels and more.
Not really passive income by any stretch of the imagination, but extremely rewarding nevertheless!
How To Get Your Blog Started
There are just seven simple steps to actually getting your blog started:
Choose your blog niche;
Get your blog name and web hosting;
Install WordPress;
Choose your blog's theme;
Install a few essential WordPress plugins;
Create great content;
Promote your blog.
And in those simple steps you have got your blog started. Job done! Blog started!
Sure, as you go on, you will start to learn about SEO and site analytics etc. but those are for when you have your blog up and running.
But for now, just get started.
How Do Bloggers Make Money?
There are quite a few different ways that bloggers can make money form their blogs.
These are probably the four most common ones:
Affiliate Marketing
Display Ads
Sponsored Posts
Selling Your Own Digital Products And Services
The last one on this list is probably used by the least number of active bloggers, but is one of the most lucrative ways to monetise a blog.
Have You Enjoyed This Article?
How Blogging Works – Wrapping It Up!
Well that's just about a wrap for this 'how blogging works' post!
One last thing I would say, is this…
…don't pay any attention to those people who love to publish the numbers on how many blogs are out there, how many new blogs are launched everyday, how many new blog posts are published each day etc., etc.
None of that matters.
Most people who launch blogs put very little effort in. Many more put only moderate effort in.
Hardly anyone puts a ton of effort in!
Be one of the grafters.
Best of luck.
Want More Stuff Like This?

Straight To Your Inbox
Then sign-up to thedoublethink free newsletter and get strategies I only share with subscribers...for free!
Thank you for subscribing.
Something went wrong.