Last Updated on January 5, 2022 by andrewtk
Undecided whether to start your e-commerce business selling on Amazon vs Ebay?
Not an easy question to answer, that's for sure.
It is absolutely the case that both have their own particular set of advantages and disadvantages.
At the time of writing, Amazon is the largest online marketplace in the world…even bigger than the Chinese giant Alibaba…
…and that doesn't really look like changing very much any time soon.
But to be fair, eBay's third place doesn't look too shabby either.
In this post we're going to shine some light on a few key areas, to see if we can separate these two e-commerce giants…
…and hopefully help you make a better informed decision.
Selling On Amazon vs eBay – Which Is Easier?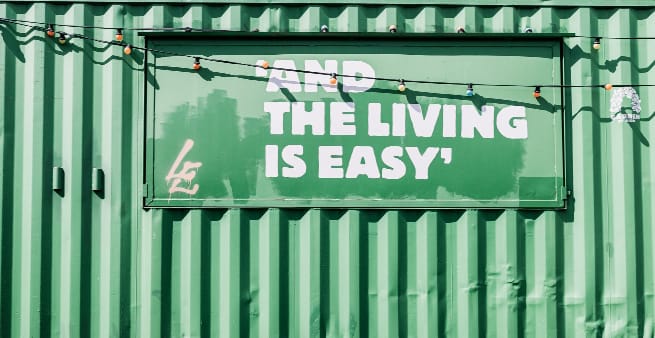 If we're talking about shear ease, then it has to be said that Amazon has a significant head-start in this area…
…because of their FBA service.
Storage, packing, posting…all of this is done for you with Amazon FBA, making your life as a seller a whole lot easier.
But as you would imagine, additional fees apply for all of this work that Amazon are taking off your hands.
Although, the win doesn't go to Amazon quite as easily as that.
Without a doubt, it is much quicker, and significantly less complicated, to list your products for sale on eBay.
eBay enables you to list your products in literally minutes, which certainly can't be said for the Amazon listing process.
It's not just in this area that eBay is easier going than Amazon.
When you make a sale, eBay will immediately send the buyers money to your PayPal account.
Whereas Amazon holds on to the buyers money for fourteen days before transferring it to your bank account.
On top of this, eBay has far less restrictions on what you can sell over their marketplace than Amazon does.
Can You Make More Money Selling On Amazon Or eBay?
This one's only getting covered because it is so often asked…not because there is an answer.
Both of these global players offer the opportunity to make great money as a seller.
What makes the difference, between whether you flourish or flunk on either eBay and Amazon, is usually some combination of the following:
The quality of your product
The product price and your pricing strategy
Your competition
The perceived value of your offer
The uniqueness of your product
Your marketing skill
Brand awareness
All of the above apply just as equally to both eBay and Amazon.
Many sellers apply different product, pricing and marketing strategies across the two marketplaces.
When it comes to whether you can make more money selling on Amazon or eBay, one is not better than the other, but they are different and should be treated accordingly.
Which Has The Bigger Marketplace – Amazon Or eBay?
Quite simply, which of these platforms gets your products in front of the most eyes?
Which offers you the most potential to sell a shed load of products?
But while size definitely matters, there is more to consider…
…such as demographics.
The users of one platform may be much more relevant to the product you're selling, so always consider the target audience of each product and whether they are mostly using Amazon or eBay.
Amazon's Market Size:
Amazon.com receives approximately 2.45 billion visits each month (Statista), making it the most visited e-commerce site in the world.
It is estimated that the Amazon marketplace has over 300 million active users.
According to Statista Amazon's total revenue for 2020 was $386 billion.
eBay's Market Size:
eBay.com receives over 885 million visits per month (Statista), making it the second most visited website globally.
It is estimated that the eBay marketplace has over 187 million active users.
According to Statista eBay's total revenue for 2020 was $10.27 billion.
As you can clearly see, a side-by-side comparison of Amazon vs eBay, in terms of market size, is a big win for Amazon.
But eBay is still a massive global player that should not be ignored, especially if you have a product line that fits their slightly younger average user demographic.
Which Marketplace Is More Competitive?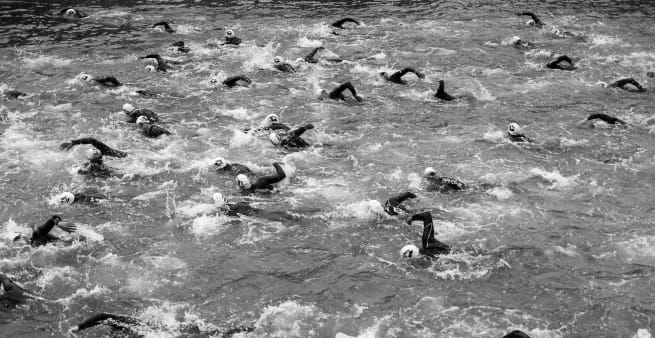 As you will no doubt have noticed, when a potential buyer types in their search on Amazon, the site likes to present one clear listing per unique product…
…regardless of the number of other sellers offering the same product.
Amazon sees this as its way of presenting the best result to the buyer, for any given product search.
You only get to see all of the other sellers of that particular product when you click through to the product page.
By that stage however, it's often too late for the other sellers, as the power of the 'Buy Box' has already one the buyer over.
Winning the Buy Box is therefore pretty important and subject to massive competition.
eBay plays it very differently, probably because of its auction site origins.
When a shopper types in a search on eBay, they are instantly presented with multiple listings for the same product.
So eBay is not trying to present any one sellers product over another, based on what an algorithm might like the shopper to buy.
Instead it gives the potential buyer the freedom to decide which sellers product is best for them.
This is great for eBay sellers as it puts much more power in their own hands.
So eBay seems to win this one, as it gives sellers greater opportunities to get their products seen by potential buyers.
Do Buyers Trust Amazon Or eBay Sellers More?
Both eBay and Amazon are long-established household names around the globe, something that comes with a fair amount of trust in itself.
Solid credentials both.
But even with that said, when it comes to consumer trust, Amazon holds a lot of the cards.
Amazon is totally focused on gaining the trust of its customers, and to date they have been very successful at doing exactly that.
And it's fair to say that they've earned the consumer trust they now enjoy.
They've made it easy to return products and their bullet-proof guarantee means that buyers get a full refund if they are in any way dissatisfied with the quality of their purchase…
…or even they're not happy with its delivery time.
Amazon have led the way in removing the risk of buying online.
It is largely thanks to them that consumers will now spend many times more on a single online purchase, than they would have done a few years ago.
eBay have not managed to generate anywhere near the same level of buyer trust.
Returning items and getting your hands on refunds is much less straightforward with eBay.
They even enable sellers to select an option of 'No Returns', whereby shoppers have no recourse upon receipt of a product that they are not happy with.
Would I ever buy from a seller that had selected the 'No Returns' option…no way.
If you're a seller, it may at first glance seem like this is a good thing for you. It's instantly cutting out a ton of hassle your end, that's for certain.
But that's a short-sighted view to take.
Amazon's approach to making the buyers feel secure results in more shoppers reaching for their credit cards to buy products they might not otherwise purchase online.
Amazon sellers reap the benefit of that now hard-wired level of trust.
What Product Types Can You Sell On Amazon vs eBay?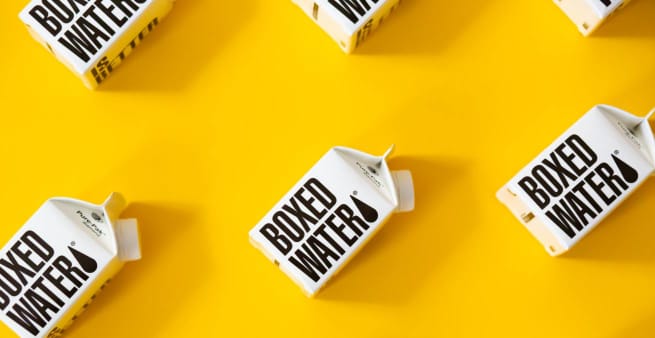 eBay does of course have a list of restricted and prohibited items…and if your product is not included on either of these lists, you're good to go.
New, used, re-conditioned…it's all fine with eBay.
It's a bit more involved than that over at Amazon.
As you would expect, Amazon has its ownlist of restricted and prohibited items.
Assuming your product doesn't find itself on either of these lists, you're good to go…
…providing your products arebrand new and have barcodes.
In some product categories it is possible to sell used items on Amazon, so long as they meet Amazon's condition standards…which is a whole other world of detail…and correctly so in my book.
Which Has The Lower Fees?
This is a really hard area to cover as the fees that you're subject to will be dependant on the type and volume of products you sell…sometimes less on one marketplace than the other, sometimes more…
…swings and roundabouts.
Amazon:
Fees vary dependant on the product and its fulfilment method…FBA or FBM.
Individual Per-Item Fees or Subscription Fees: Sellers choose between two different seller accounts, Individual or Professional. If you select 'Individual', you pay a $0.99 fee per unit sold. If you select 'Professional' you pay a monthly subscription fee of $39.99.
Refund Administration Fees: Either $5.00, or 20% of the refunded charge, whichever is less.
In addition, FBA sellers pay a 'Fulfilment by Amazon Fee' that is calculated based on the weight and dimensions of the products.
Well, you didn't think Amazon would be taking the storage and fulfilment off your hands for free did you?
Remember that if you choose Amazon FBM, you will have to factor in the cost of shipping to the customer.
eBay:
Insertion Fees: Charged when a seller creates a product listing. Sellers get fifty free listing insertions per month. After which it's charged at approximately $0.35 per listing.
Final Value Fees: eBay takes a percentage based on each items final sale price. This includes shipping and handling, but excludes the sales tax.The exact amount varies between product categories but tends to be around 10%.
Payments Processing Fees: Dependent on whether you are a 'Managed Payments' seller, or not. If you use eBay's managed payments, then this fee is included in the 'Final Value' fee. If on the other hand you use PayPal to process customer payments, you will pay a fee of $0.30 on top of 2.9% of the total selling price…which includes sales tax.
eBay's seller fees do tend to come in lower than Amazon's, but there is not an awful lot in it.
Still, we got to give this one to eBay.
Shipping And Fulfilment Options
Amazon gives sellers two different options.
Fulfilment by Amazon (FBA): Sellers ship their products to selected Amazon warehouses, where they are held until they sell. Upon sale, Amazon picks and ships the product directly to your customer. FBA seller products are made available through Amazon Prime.
Fulfilment by Merchant (FBM): Sellers handle their own product warehousing, simply listing their products on Amazon, and when they make a sale, the seller ships the item directly to the buyer.
eBay is different, there is no option for sellers to ship items for Ebay to fulfil.
When an eBay seller sets up a new listing, they set-up to either charge 'Flat Rate Shipping' (seller decides the price regardless of weight and size) or 'Calculated Shipping', where you provide the weight and size of the item and the available shipping methods, and eBay calculate the shipping price for your buyers.
Which is best?
Hard to say but given that Amazon offers more fulfilment options we'll go with them for this one.
Which Marketplace Is Better For Establishing Your Own Brand?
Amazon is pretty much known for being less than enabling when it comes to sellers establishing their own brand via the Amazon marketplace.
Sellers have to create product listings using a rigid structure that does not promote the brand name well.
eBay offers many more branding opportunities within their listing criteria.
Amazon is also very restrictive in how it allows sellers to communicate with buyers…in that it basically doesn't allow it. This makes it very difficult to establish any kind of meaningful brand loyalty.
eBay is significantly more relaxed about direct seller/buyer contact.
The eBay brand itself doesn't enjoy the same kind of prestige that the Amazon brand does, as they still have that reputation for primarily selling used goods…even though they mostly sell new goods.
This is seen as having some knock-on effect on the brands listing their products on the platform.
That said, eBay still looks to be the better place to establish your own brand because of their greater flexibility.
Which Marketplace Is Easier For Selling Internationally?
Amazon:
Sellers need a separate account to sell in each of Amazon's international marketplaces.
North America (U.S., Canada, Mexico), are grouped together. They also group their five primary European marketplaces (U.K., Germany, Spain, Italy, France) together.
Other than that, you'll be needing a separate account for each marketplace you want to enter.
But, on the plus side, Amazon's Global Store service sees to it that products are shown to shoppers in their home currency.
eBay:
A single eBay seller account enables you to sell in more than 100 countries, with very little extra effort.
Also, eBay's Global Shipping Program means that sellers can ship internationally via a warehouse in your own country. Through this service, eBay takes care of all the fiddly bits and pieces such as dealing with customs etc.
eBay does not charge to sign-up to itsGlobal Shipping Program, sellers only need to cover the cost of sending their products to local warehouses.
It is easier to sell internationally with eBay than it is with Amazon.
Selling On Amazon vs eBay…Wrapping It Up!
There is is no definitive, once-size-fits-all answer.
It totally depends on how you want to go about setting up your business, and what types of products you want to sell.
Hopefully some of the information in this post will help you identify the areas of most importance to you, and to make your decision accordingly.
For instance, if you really want to avoid warehousing your products yourself, and having to get involved in fulfilling orders, Amazon FBA looks like it's for you.
If you are looking for international expansion across multiple countries, eBay is probably your better option.
Whatever you decide, good luck with it.
Want More Stuff Like This?

Straight To Your Inbox
Then sign-up to thedoublethink free newsletter and get strategies I only share with subscribers...for free!
Thank you for subscribing.
Something went wrong.