Last Updated on January 13, 2023 by andrewtk
When it comes to online marketing, landing pages are often the final link in the chain that connects your online business with potential customers.
As such, it is important to take a strategic approach to SEO for landing pages.
With the right techniques, you can increase the visibility of your landing pages and drive more traffic to them.
What Is A Landing Page?
Before we jump into the nitty-gritty details, let's quickly cover what a landing page is from a technical sense and how to set one up for successful conversions.
A landing page is a single web page that exists for the purpose of conversion from visitors to leads.
It should contain a call-to-action (CTA) and/or form, which encourages users to submit their information in exchange for something.
That something, could be a discount code, newsletter subscription, webinar enrollment, or even access to exclusive content.
Of course, you can set your landing pages up to go all out for the direct sale, so your CTA is simple a buy-button, but, it's more usual for a landing page to be the start of the sales funnel.
How Should You Optimize Landing Pages For SEO?
Now that you have a basic understanding of what a landing page is, let's look at how to optimize them for SEO.
Perform an SEO Audit
The first step in doing SEO for your landing pages is to audit your current setup.
What is an SEO audit?
It involves analyzing your landing page, keywords, content, and other aspects to determine if there are any areas that need improvement.
It is also an opportunity to identify opportunities for optimization where you can make small tweaks that could have a big impact on search engine visibility.
Check to make sure that the page titles, headers, and meta descriptions are optimized with relevant keywords.
Also, pay attention to the content on the page and whether it is written with an SEO-friendly tone. If changes need to be made, do them before moving on.
This is a major undertaking.
In order to save time and money, you might want to consider working with a Google display advertising professional, to make sure your on-page SEO is done correctly the first time.
Focus On Keywords
When it comes to doing SEO for landing pages, keyword research is essential.
Your goal is to identify keywords that are relevant to your product or service and then use them in the content, titles, and descriptions of the page.
Make sure you're focusing on long-tail keywords that have low competition but still get enough search volume.
This will give you a better chance of ranking for those terms and driving more traffic to your page.
You should also consider using keyword variations in the page content, as this will help you rank for more related terms and provide a better user experience.
This includes synonyms, related words, and phrases, as well as plurals of the same words.
Optimize Your Content
The next step is to create content that is optimized for SEO and provides a great user experience.
This means creating content that is easy to read, informative, and contains the right keywords in strategic places.
Make sure you have clear headings and subheadings that make it easy to scan the page quickly.
Use bullet points or other visual aids to break up long passages of text.
The content should also be written in an engaging and conversational tone, as this will make it easier to read and more likely to get shared by readers.
Finally, keep your page up-to-date with the latest trends and industry news.
This can help you stay ahead of your competitors and ensure that your landing pages are always fresh and relevant.
Track Your Results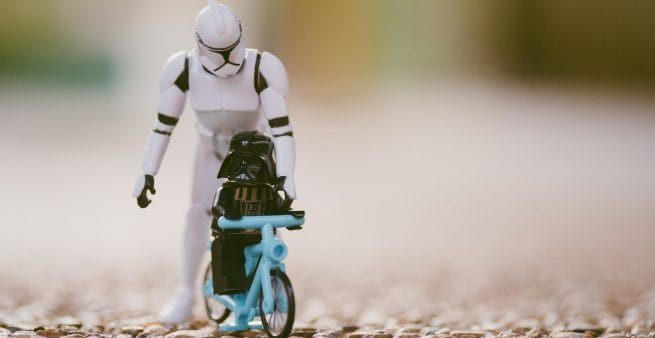 Lastly, it is important to track the performance of your landing pages over time to see what is working and what needs improvement.
Make sure you set up analytics on the page so that you can monitor traffic, leads, conversions, and other key metrics.
By doing this, you will be able to identify areas where you can make changes to further improve your SEO and performance.
You will also be able to see which keywords are working best and adjust your approach accordingly.
Some of the most popular methods for tracking results include:
Google Analytics
Bing Webmaster Tools
KISSmetrics
Also, consider running A&B testing to test the efficacy of your marketing copy.
To run an A&B test, you will need to create two different versions of your landing page and then test them against each other to see which one performs better.
For instance, you could test different headlines, copy, images, or buttons to see which version gets more clicks and conversions.
This will help you optimize your landing page for SEO and maximize the performance of your campaigns.
Wrapping It Up!
Doing SEO for landing pages is an ongoing process that requires patience, testing, and a lot of strategizing.
However, by investing the time and resources into optimizing your landing pages with the right techniques, you can ensure that they are visible to the right customers and drive more traffic to your website.
By taking the time to do quality SEO for your landing pages, you can ensure that they are optimized for both search engines and users alike.
When performing the steps outlined above, you can improve your SEO and reach more people with your campaigns.
And once you start seeing results, make sure to keep monitoring the performance of your pages in order to make any necessary changes or adjustments.
It may take some time and effort to do SEO for landing pages correctly, but it will definitely be worth it in the long run.
Article Written By: Lucille Adams
About Lucille:
Lucille Adams is a researcher and writer in the area of personal and business financial management. Her core focus is covering sound, conservative cash flow and investing strategies that unlock long-term value for small business owners, entrepreneurs, families and retirees.
Want More Stuff Like This?

Straight To Your Inbox
Then sign-up to thedoublethink free newsletter and get strategies I only share with subscribers...for free!
Thank you for subscribing.
Something went wrong.