Last Updated on November 1, 2021 by andrewtk
What is ClickFunnels?…exactly?
What is ClickFunnels used for, and what does it do?
Do you need it for your online business?
We're going to answer these questions and more in this article.
And hopefully bring you some clarity as to what ClickFunnels is, what it does, and whether or not you need it.
What Is ClickFunnels?…Exactly?
ClickFunnels is an online marketing/sales funnel builder.
Its purpose is to enable the full-automation of the online sales process, from beginning to end…
…or simply any bit in-between, if you prefer.
It aims to give business owners complete control over every stage of the online customer journey.
Why?
So that you stop leaking potential customers.
So that you make more sales.
In a nutshell, ClickFunnels enables businesses to automate their entire online sales/conversion process.
Is That It?..It Seems More Complicated Than That!
So that's the 'helicopter' view, but keep it in mind, because essentially, this is all that ClickFunnels actually is.
But there is an awful lot going on inside ClickFunnels, and it can look a bit overwhelming.
So why so much stuff inside?
Well, there has to be, given the main value propositions of ClickFunnels, which are:
A Complete 'End-to-End' Marketing/Sales Funnel Solution
An 'All-in-One' Solution
Point-and-Click Usability
Pre-Built, Proven Funnels by Industry
Okay great.
But what do these pretty cold sentences mean?
Let's add some much needed detail…
A Complete 'End-to-End' Marketing/Sales Funnel Solution
You could go to ClickFunnels as a bricks and mortar business, with absolutely zero online presence…
…and you would find everything inside to build a sales focused online presence.
Website builder, hosting, landing pages, sales funnels, shopping cart etc.
Or, you could go to ClickFunnels with a pretty comprehensive online presence…
…and use it to enhance specific elements, such as improving your sales funnels, building better landing pages etc.
An 'All-In-One' Solution
You don't have to go out and buy a separate web hosting solution.
You don't have to go out and buy a separate website platform and theme.
You don't have to buy a separate landing page builder, or payment gateway/shopping cart solution, or SSL certificate, tracking software, email autoresponder etc. etc.
It is a proper, all-in-one, solution.
Point-And-Click Usability
ClickFunnels has been built, from the ground up, for people who don't do coding.
You can code if you want to, but personally I prefer to drag-and-drop, point-and-click.
This used to mean a huge compromise in design quality, but not any more.
Genuinely zero web design experience needed to produce great looking sites, pages and funnels.
Pre-Built, Proven Funnels By Industry
Inside ClickFunnels you will find a huge range of proven funnel templates.
Proven in that they have track record in generating high conversions.
If you're a business owner, I'm sure I don't need to impress on you the time saving to be gained from this.
Do You Need ClickFunnels?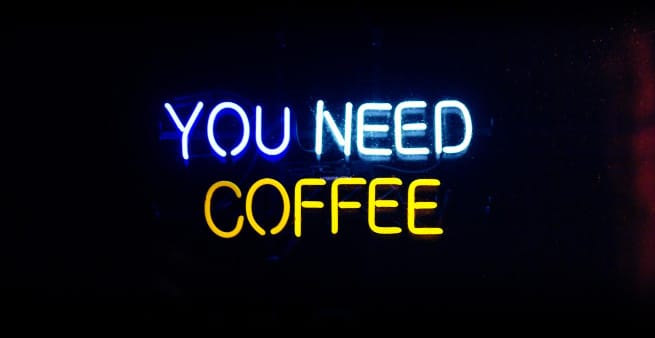 If you are serious about increasing your online sales, you certainly need to be taking care of your marketing/sales funnels.
Because if you are not taking care of them, you are leaking business.
So that's the first part of the question answered I think…
…if you do want to take better care of your funnels so that you grow your online sales, you need to take some kind of action to build the best funnels possible.
Next part of the question; do you have the coding skills, and the patience, and the knowledge, to create your own sales funnels from start to finish?
If yes, you probably don't need ClickFunnels.
If no, you may well need ClickFunnels…or something very similar.
Does ClickFunnels Work?
You can prove, or disprove, pretty much anything you want online. If you know what I mean.
Keep punching in the search bar 'does ClickFunnels work?' and you will find a ton of people saying yes, it's amazing…
…and just about an equal number telling you that it's garbage and a total rip-off.
Or you can look at the facts and decide for yourself.
And the facts are that ClickFunnels was launched by founder Russel Brunson in 2014…
…and it is now one of the fastest-growing, privately-owned SaaS companies in the U.S.
ClickFunnels generates over $100 million in annual sales and has more than 110,000 paying customers.
It is quite a stretch to believe that if this thing didn't work, it would find itself in this enviable position.
What Is This 'Funnel Hacking' Thing?
If you are seriously looking in to buying ClickFunnels, you will likely be hearing a lot about funnel hacking.
Funnel hacking refers to how ClickFunnels enables the modelling of proven successful funnels…
…and its capability to let you build exact funnel replicas, of those funnels, in under an hour.
You can replicate entire sales funnel, end to end, in a few clicks.
Is ClickFunnels Worth It?
Personally, I believe that ClickFunnels is worth the money.
The software has genuinely solved a big problem for business owners and marketers alike.
That problem being how much time and money it used to cost to create decent, high-converting funnels.
This stuff used to cost thousands of dollars per funnel.
Weeks of your time, per funnel.
And then came ClickFunnels…fair play to them I reckon.
5 Benefits Of ClickFunnels
I'm going to do you a favour and spare you an endless list of ClickFunnels features.
If that's what you're looking for, just nip over to the ClickFunnels website where they list each and every feature in minute detail.
What I will do though, is offer you a shortlist of what users usually say are the top benefits they get from being a ClickFunnels user.
Easy to Use
All-in-One Solution
Saves Time
Saves Money
Extensive App Integrations
Shall we take a look at these one-by-one?
#1. Easy to Use
Producing software that is easy to use, for even the most technologically challenged of us, is pretty much the reason for the existence of ClickFunnels.
The whole system has been built to offer drag-and-drop, point-and-click functionality.
#2. All-in-One Solution
ClickFunnels is a genuine all-in-one solution for your online sales and marketing requirements.
With ClickFunnels you are not going to find yourself having to constantly buy another, and then another service, in order to get your sales funnels firing.
Everything you need is at hand.
#3. Saves Time
Setting up an online sales funnel takes time.
So many elements, all of them requiring slightly different skills to make work effectively.
Creating each and every different stage of the funnel, from landing page through to shopping cart and follow-up sequences.
Time.
This is the beauty of software solutions like ClickFunnels…
…proven templates, done-for-you funnel workflows, point-and-click/drag-and-drop.
#4. Saves Money
If you don't want to give up your time, you're going to have to give up your money.
If you've got a bit of time for a laugh one day, give an online marketing agency a call and find out how much they would charge you to create and manage your online sales funnels.
And once you've sewn your spleen back in, get back to thinking about viable options again.
#5. Extensive App Integrations
Should you find that you want to hook your funnels up with another online tool, ClickFunnels has great, and super easy app integration capability.
So, should you have a couple of tools that you already use and would like to continue using, opting to go with ClickFunnels doesn't mean you have to compromise in any way, just integrate them with a few clicks.
ClickFunnels Alternatives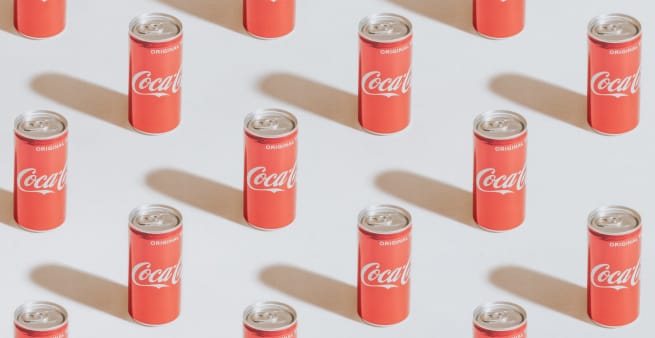 No, ClickFunnels is not the only gig in town.
Not by a long shot.
It was probably the first in doing the whole, end-to-end online funnels thing.
But as you would expect, quite a few people looked on and thought they could get a piece of the pie.
Some have done it sensationally badly.
Some have done it pretty well.
This is great news for you and I as users, or potential users, of funnel creation software.
I reckon there are maybe five or so genuine ClickFunnels alternatives.
On top of these, I've been hearing a lot of great things about Systeme.io just recently.
Systeme.io is a significantly more affordable alternative to ClickFunnels and most of the other funnel builders out there.
And it seems to do everything they do, and at the same level of quality.
I'm currently testing Systeme.io out for myself…and so far so good. I am impressed, especially considering the price point.
What Is ClickFunnels – Wrapping It Up
Has this helped?
I hope it has.
This article is not meant to be a manual of how to use ClickFunnels, or a list of everything you get inside.
It's only meant to be a brief rundown to add some clarity if you've been asking yourself 'what is ClickFunnels?'.
You're more than welcome to ping me questions if you have any.
Want More Stuff Like This?

Straight To Your Inbox
Then sign-up to thedoublethink free newsletter and get strategies I only share with subscribers...for free!
Thank you for subscribing.
Something went wrong.